Chairman's Letter to Shareholders
In Hang Lung, we share a common vision and uphold the "We Do It Right" business philosophy to strive for excellence and achieve new heights for the Company.
Review of Operations
An individual power can be enhanced to its maximum efficiency only in collaboration with others. Hang Lung embraces people equipped with experience, skills and knowledge, and imbued with the spirit of "We As One" so that the strength of the whole is greater than the sum of its parts, and as a result everyone achieves more.
Financial Review
"One heart and one mind" is an article of faith for a team aiming for a shared goal. It also leads every one of us in Hang Lung to row to the same rhythm, and each innovative idea and groundbreaking initiative drives the Company onward to success.
Sustainable Development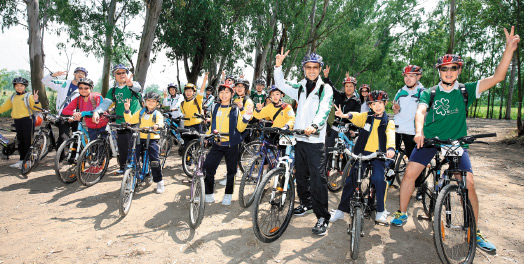 Sustainability is multidirectional relationships of care, which foster the good of the whole through the good of all stakeholders. In keeping with our business model, "Building to Own and Building to Last", such sustainability is intrinsic to every facet of our business. We partner with our employees, our communities, and our environment to make strides together for a sustainable future.